How Can A Dermatologist Help Your Pet?
Animals are susceptible to hundreds of skin disorders. Since many of the diseases display very similar changes, recognizing the subtle differences requires specialized training. With discoveries relating to animal health growing each year, veterinarians may be hard pressed to keep up with the immense volumes of information; thus, the need for specialists. Veterinary dermatology is one of eighteen specialties recognized by the American Veterinary Medical Association.

Allergy & Dermatology Veterinary Referral Center works closely with general practice veterinarians. After reviewing the case history provided by the owner and their veterinarian, Dr. DeManuelle will perform a thorough dermatological exam and formulate a direct and cost effective diagnostic workup.

Dr. DeManuelle has devoted her professional career since 1995 strictly to the understanding and treatment of allergies, ear disease and skin diseases in animals. She is able to discuss and offer a variety of treatment options for most conditions. At Allergy & Dermatology Veterinary Referral Center our mission is to serve our clients and referring veterinarians by improving the quality of pets' lives through specialized knowledge and compassionate care that is cost effective.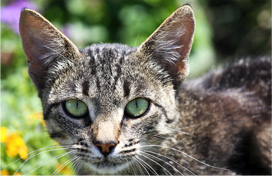 Does My Pet Need A Dermatologist?

Skin and ear diseases often have a significant impact on a pets' quality of life. Veterinary dermatologists supplement the capabilities of primary care veterinarians by providing additional expertise in the diagnosis and management of skin and ear diseases.

Our goal is to make a specific diagnosis and recommend a treatment plan that is both cost-effective and in the best interest of your pet's long-term health. We strive to provide honest and ethical service to our clients.

All Pets Itch, So Why Should I Bring My Pet to A Dermatologist?

Just like people, pets can be overly sensitive to certain irritants that cause them distress. Dermatologists are exposed to a broader range of these conditions on a daily basis, and have learned how to identify the subtle differences between each condition. Allergy & Dermatology Veterinary Referral Center can help provide relief for the pet and answers for the owner.

How Do I Know When to Consult A Dermatologist?

Your pet can see a dermatologist anytime. If you are concerned with your pets' quality of life, or if a condition or disease has failed to respond to general treatment, then it is time to see a dermatologist.