Testimonials
---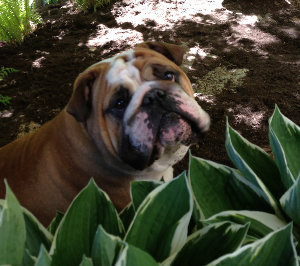 6/10/2013
My English Bulldog, Bubba came to Dr. DeManuelle a mess! He had constant ear infections, skin condition and was scratching until he was bleeding...we had been to several doctors but nothing helped. We all were miserable! Dr. DeManuelle tested him and got him on a regiment that helped almost immediately! He has been going to her for about 4 months and with his maintenance program he is a different dog. We are all happier! Thank you so much for everything! Dr. DeManuelle and her staff are wonderful and Bubba loves to see them! I highly recommend her for itchy pets! I wish I had known her a lot sooner!

P.S. We drive an hour one way to see her!


Emily Webber
---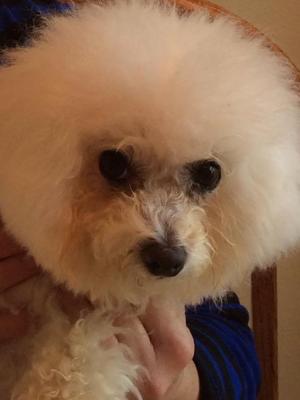 Lottie and I first met Dr. DeManuelle in February 2004. Lottie was a 16-week-old puppy who had developed horrible lesions and swelling on her face, nose, ears and eyes. Dr. DeManuelle performed biopsies and began successful treatment for what was diagnosed as juvenile cellulitis. She provided extensive information about treatment and showed great compassion and concern for both little Lottie and her very concerned mom!
We have seen Dr. DeManuelle on a regular basis for Lottie's allergies and problems such as fungal infections. Little brother Jack was treated by Dr. DeManuelle for a resistant condition that resolved under her care.
Lottie developed two small growths and a larger mass and had surgery at ADVRC a few weeks ago. We were all relieved that the masses were benign. The large lipoma went quite a bit deeper than expected and required a more complicated surgery. Dr. DeManuelle again provided all the information I needed regarding post-op care and eased the worries I had concerning Lottie's recovery. I am grateful all went well and we were able to celebrate Lottie's 10th birthday this week!
Dr. DeManuelle and her staff consistently provide the best care to Lottie and spend the time required to answer my questions. I often find myself comparing the care I receive from my physicians to the care provided to my pets at ADVRC! Very few have met that standard.

Maryanne Meaney
---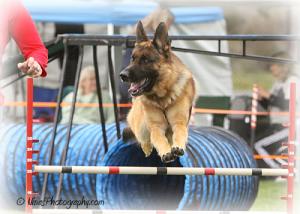 Timber, my German Shepherd, and I both love Dr. DeManuelle and the staff at Allergy & Dermatology Vet Referral Center. When I first brought Timber to Dr. DeManuelle, he was losing the hair on his face from scratching so much. He had yeast infections and a few hot spots. This was hard on Timber's emotional state. He was depressed, not wanting to play and the hot spots were irritating him to the point of hurting. Dr. DeManuelle was very aggressive with Timber's allergies and did an allergy test on the first visit and we started treatment that day. It has been 2 years now since we have been seeing Dr. DeManuelle. Timber still has allergies, but he is on a treatment plan that keeps his allergies under control. For the first time in along time, he has a full coat of hair. He is no longer depressed or sick with the allergies. He now is a happy and healthy agility dog.


Mollie Gumpert
---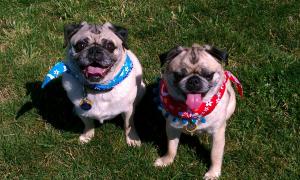 Dr. Terese DeManuelle has been treating our pugs, Boris and Natasha, for almost their entire nine years of life. And though she has a very busy practice she always gives us her undivided attention and answers all of our questions and concerns. She is always on top of leading edge medical care, studies and treatments. With her guidance I know that our dogs are getting the best care available. Her staff is always friendly and happy to see us and it is no wonder that our dogs are always excited to go there. When we have had emergencies her whole practice has been involved in getting us seen quickly, helping access the right treatment, and seeing us through the entire process of healing.
Our pets are our children. The respect and attention given by Dr. DeManuelle and the staff of Allergy and Dermatology Referral Center has made them part of our family.

Melissa and Bryan Blumklotz (caretakers of wonder-pugs Boris & Natasha)
---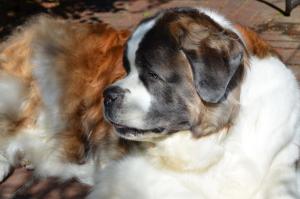 Sophie enjoys all the attention (and treats) from the clinic staff while we appreciate the care and compassion shown by Dr. Demanuelle.
Dale & April Ober
---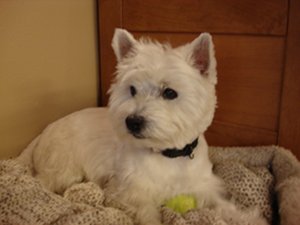 ADVRC is the best! My dogs have been patients here for 6 years. This staff is always professional, caring and helpful. Dr. DeManuelle exceeds my expectations each visit with the level of care she gives my 14 year old Westie.
Nancy Spencer
---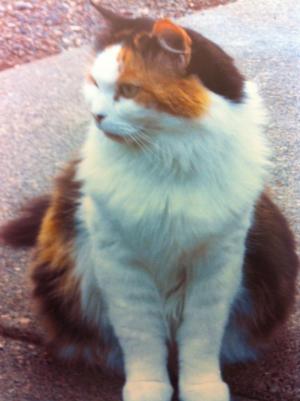 My name is Misty and I am on purring terms with Dr. DeManuelle. We are close friends because when we're together her kindness and caring relax me...although she can't purr we are partners in my health and welfare. That's special.


Angela Dreher
---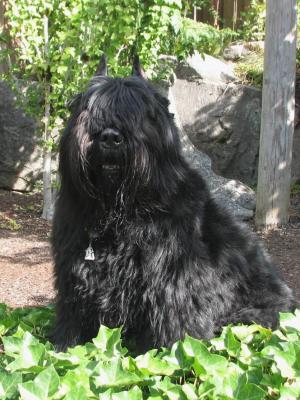 Nine months ago, Gracie Rose was a very sick little girl and I was not sure she was going to get better. We were referred to Dr. DeManuelle. At the time I had very little hope, however, after meeting the doctor and her staff, I began to see a little light at the end of the tunnel.

Dr. DeManuelle immediately set up some testing and within a couple of days, we had some definitive results, and were then set up with a plan of action. I have to say that from the moment I entered the office, I felt like it was the place that Gracie needed to be to get well. The staff is efficient, well organized and very knowledgeable. When I met with Dr. DeManuelle, I was immediately confident in her information and her plan of attack. Everyone took time to gather a complete medical and behavioral history, gave me very thorough information both orally and in writing and the treatment plan was laid out in an organized and very thorough manner that made it easy for me to follow.

I am happy to say that Gracie Rose is again enjoying her favorite trips to the beach! We walk for miles, play in the water and she does it all with a huge smile on her face! Thank you so very much to Dr. DeManuelle and staff at the Allergy & Dermatology Vet Referral Center!!

Cheri Lyman
More Testimonials >>